Elementary Teacher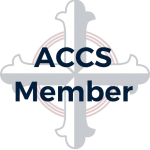 Website Spring Hill Christian Academy
2001 Campbell Station Pkwy Suite C6,
Spring Hill,
Tennessee
37174
Position Description
Requirements
Alignment with SHCA mission, vision, values, doctrine, and academic approach.
Ability to articulate a clear personal testimony that acknowledges Christ as your personal savior.
Believe the Bible is the accurate, infallible, authoritative, and inerrant word of God.
Understand that Christian education's primary purpose is the formation of Christian virtues which is only possible if the teacher lives out Biblical Christian values in attitude, speech, and actions.
Strong educational, relational, organizational, and communication skills.
Continuous improvement mindset.
Bachelor's or Master's degree in education or equivalent experience.
Demonstrable teaching experience.
A member in good standing and faithfully attending a local church.
Responsibilities
Lead students to the realization of their self-worth in Christ and encourage students to pursue life-long spiritual growth.
Recognizing God holds parents primarily responsible for their child's education and encourages their involvement.
Teach classes following the methodology and curriculum assigned.
Embrace Classical Christian education and grow in understanding of its benefits and rich history.
Prepare for classes through the development of daily lesson plans that align with the semester's objectives.
Assess the development of students and provide regular progress reports.
Foster a classroom and school culture of joyful discipline built on a foundation of grace that focuses on the heart and not just outward conformity.
Maintain regular and accurate attendance and grade records for each student.
Commitment to helping students achieve academic excellence – which is not just grades but also cultivating self-motivated life-long learners.
Supervise co-curricular and extracurricular activities as assigned.
Maintain a clean, aesthetically-pleasing, and well-ordered classroom.
Attend and participate in staff meetings and training sessions.
Adhere to school procedures, policies, and regulations.
Develop and maintain rapport with students, parents, faculty, staff, and other school constituents.
Represent the school in a favorable and professional manner through attitudes, actions, and personal appearance.
Communicate to parents regularly through the class newsletter, in-person, and other communication channels as needed.
Complete other duties as assigned by the Headmaster.
Demonstrate respectful submission to authority and loyalty to school by not participating in gossip with staff, parents, or student body. If issues arise they will follow Scriptural mandate by going to the person directly and then to proper authority.
Maintain proper godly decorum on all social media outlets both personally and professionally while you represent SHCA.