Lower School Teacher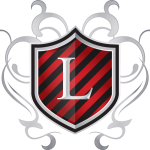 Website Legacy Academy
Position Description
Legacy Academy, located in Branson, MO, exists to develop mature Christ-followers to be poured out as salt and light onto the world. Through academic excellence rooted in the classical model, we strive to partner with parents to provide a Christ-centered education, dedicated to shaping students' affections toward that which is true, good, and beautiful.
Having added one grade per year since 2016, Legacy has 82 students in grades K-5.  The Legacy Board of Education is committed to the continued expansion of Legacy through the 12th grade.  Looking toward the future, our current 5th grade class will be seniors during the 2028-29 school year, and our first graduation will take place in May 2029.
Legacy Academy seeks Lower School teachers who are committed to the classical Christian model and shaping students' affections toward truth, goodness, and beauty. The position starts in August 2022; some training may be required beforehand.
A qualified candidate would recognize the importance of school culture, and raising up children in the admonition of the Lord within a loving and vibrant community.
Minimum Requirements:
Disciple of Christ
Experience with Children
Love of learning
Preferred Qualifications:
Teaching experience
Classical training
Experience with classical education either as a student or as a teacher.
Responsibilities:
Possesses an attitude of a lifelong learner, who is consistently working toward the mastery of their disciplines.
Maintains a healthy classroom culture, centered around Matthew 18.
Disciplines in a manner that focuses more on the students' heart rather than solely behavior modification.
Demonstrates Christ-like behavior and professional conduct, resulting in students who can emulate their teachers' behaviors, attitudes, and work ethic.
Creates and maintains a neat classroom environment that inspires learning and shapes students' affections toward truth, goodness, and beauty.
Using sound and effective pedagogy, resulting in students that are confident in curriculum material as well as possess the tools of learning.
Required Documents:
Resume/curriculum vitae
Philosophy of teaching/cover letter (200-500 words)
Academic transcript(s)
Documents to be requested upon being chosen for an interview:
2 recommendation letters (from colleagues or supervisors)
1 endorsement from a pastor
For further information about Legacy Academy, please visit our website: https://www.legacybranson.com/. Inquiries and application materials should be addressed to [email protected]