Language Arts (English) Teacher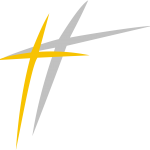 Website Cahaya Bangsa Classical School
Jl. Bujangga Manik Kav 1, Kota Baru Parahyangan, Padalarang, West Java, Indonesia,
Position Description
Cahaya Bangsa Classical School (CBCS) is a K-12 Christian classical school with a distinctive identity and approach to education based on the 2,500-year-old tradition rooted in Western culture and civilization. We believe that a Christian classical curriculum implemented with effective pedagogy by loving teachers is the best method for equipping students for an ever-changing world and a future not yet imagined.
CBCS serves Indonesian and English-speaking students and their families, located on a single campus in Padalarang, West Java on the outskirts of Bandung, the third-largest city in Indonesia.
We are opening a position for you, who is a mature Christian who has a passion for teaching and equipping our students to take part in building our nation. If you are interested in teaching Language Art (English) for high school students, please send your application to us.
For further information, please visit https://cahayabangsa.org/index.php/career.