4th Grade Teacher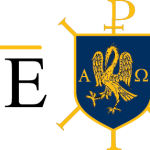 Website The Ambrose School
6100 N. Locust Grove Rd.,
Meridian,
Idaho
83646
Position Description
We are seeking a full time grammar school instructor to teach 4th grade at our Locust Grove campus (located in Meridian Idaho) for the 2022-2023 academic year. Ideal candidates will have at least two years teaching experience and a familiarity with classical Christian education. Preferred candidates will have a love for C.S. Lewis and the medieval time period. Please visit our website to complete our application requirements and include a cover letter detailing how your Christian faith impacts your daily life.