Grammar School Teachers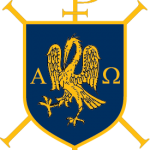 Website The Ambrose School
6100 N. Locust Grove Rd.,
Meridian,
Idaho
83646
Position Description
The Ambrose School, a well-established classical Christian school in Meridian, Idaho, is seeking K-6th grade grammar school teachers for our new North Campus opening  for the 2022-2023 school year.
Ideal candidates will have a passion for classical Christian education, classroom experience, a love for children, organizational skills and aptitude for managing a classroom.  We look for teachers who inspire students to love rather than just know, who seek to know God more fully, and who desire to become part of our community. Please include a cover letter stating how your Christian faith impacts your daily life and how your past experience could be utilized at our school.
Visit https://theambroseschool.org/employment to download application and related documents.