Upper School Humanities Instructor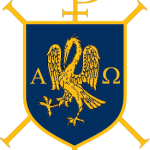 Website The Ambrose School
6100 N. Locust Grove Rd.,
Meridian,
Idaho
83646
Position Description
We are seeking a full-time upper school Humanities instructor to join our faculty team. Qualified candidates will possess an undergraduate degree in a related field and have a minimum of two years teaching experience. We desire a candidate that is familiar with classical Christian education and has strengths in ancient or medieval studies. Ideal candidates will possess a masters degree in a related field. We look for teachers who inspire students to love rather than just know, who seek to know God more fully, and who desire to become part of our community. The Ambrose School offers full-time teachers a competitive salary, full tuition for enrolled children, comprehensive healthcare benefit package and retirement plan options. Please visit our website to download our required application documents. Please include a cover letter stating how your Christian faith impacts your daily life and how your past experience could be utilized at our school. Applications can be submitted via email to [email protected].