Assistant Director of Admissions for Middle and Upper School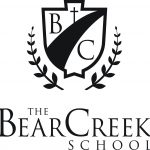 Website BC_Grizzlies The Bear Creek School
Invested in students. Intentional in outcome.
8905 208th Ave NE,
Redmond,
Washington
98053
Position Description
Job Title: Assistant Director of Admissions for Middle and Upper School
Position Type: Administrative, Non-Faculty, Non-Exempt, Full-Time
Reports to: Director of Admissions
Closing Date: When filled
Start Date: Summer 2022 (negotiable)
Salary: Dependent on Experience
Application: Accepted at http://www.tbcs.org/employment
The Bear Creek School is a classical Christian School for Preschool – 12th grade. We are a nondenominational, private, day school accredited by the Northwest Association of Independent Schools (NWAIS) and Cognia (formerly AdvancEd). Please see our website, www.tbcs.org, for additional information.
Job Summary
To provide primary recruitment and retention support with particular emphasis in serving the Middle School and Upper School Divisions through all phases of the admission funnel, including outreach, exceptional customer service, interviews, school tours, retention program assistance, oversight and ongoing development of student ambassador program
Primary Responsibilities
·         Support and advance the School's mission to the internal and external community
·         Act as first point of contact for Middle School and Upper School prospective parents and students. Provide warm and welcoming personal service: meet/greet; inquire about student interests, why family is considering a school change, what family is looking for; establish a personal connection
·         Recruitment – Champion Bear Creek's Middle School and Upper School program to prospective families:
o   Communicate Bear Creek's value proposition: mission, core values, division distinctives, etc.
o   Represent the school and effectively articulate the program both on and off campus: external admission recruiting/awareness events, seminars, special interest groups, open houses, feeder schools, etc.
o   Give Middle School and Upper School campus tours/information sessions.
o   Maintain and expand relationships with feeder schools
·         Retention – Collaborate with Admissions Team by providing feedback for Middle School and Upper School community building strategies and retention events
·         Admission Strategy Analysis
o   Review inquire/app/offer/enroll trends with Marketing Department to strategize and make recommendations for gap areas
·         Strategic Outreach
o   Actively watch for emerging external venues to build Bear Creek awareness (speaking opportunities, community events, fairs, special interest groups, etc.)
o   Plan and execute (with other key administrators) Middle School and Upper School open house event and tour events, conduct post event evaluation, make recommendations for improvement
·         Personalized Admission Process:
o   Partner with Director of Admissions to conduct student/parent interviews
o   Facilitate application process, follow up phone calls/emails, answer questions, etc.
·         Admission Testing
o   Act as ISEE supervisor for in-person (on campus) testing
·         Serve as a member of the Middle School and Upper School admission committee:
o   Review all Middle School and Upper School applications
o   Prepare summaries/stack ranking of each applicant
o   Serve on enrollment management committee
·         Student Ambassador Program –
o   Work with Director of Admissions to recommend program improvements; seek recommendations for potential student involvement.
o   Recruit, train, and maintain ongoing connection with students involved in Student Ambassador Program including oversight of Student Ambassador related events
o   Match prospective students to student ambassadors for visit day
o   Match new students with returning student ambassadors over the summer and facilitate connections/communication
o   Look for new and creative ways to effectively use student ambassadors, develop student pride in student ambassador program
·         New Parent Welcome and Orientation meetings – Provide open/welcome to start meeting, moderate chat, provide assistance in meeting as requested.
·         Parent Mentor Program – Collaborate with Admissions Team by providing feedback on Parent Mentor Program.
·         Attend professional development conferences/workshops as appropriate
Job Requirements
·         Bachelor's degree preferable
·         Work experience in academic environment, admissions, enrollment management and related areas
·         Excellent interpersonal skills
·         Highly organized, detail minded
·         Applicants must be currently authorized to work in the United States for any employer. No sponsorship is available for this position
Critical Performance Competencies
·         Positive support of the school's policies and practices and ability to work collaboratively in a professional organization
·         Truthful, positive, and purposeful when communicating with others
·         Able to use strong written and oral communication skills to transfer thoughts and express ideas
·         Flexible and adaptable in dealing with new, different or changing requirements
·         Maintain confidentiality and security of information
·         Hold self and others accountable to accomplish results
·         Effective in handling multiple concurrent tasks
·         Familiar with Microsoft Word, Excel, and Outlook, ability to learn and work with the school's integrated data-based software package as needed
·         Adhere to biblical standards in all areas of conduct
Physical Requirements
·         Primarily office work (computer, paperwork, telephone, communicating with the public).  Requires standing or walking for long periods of time while attending events or giving campus tours
Disclaimers
The Bear Creek School is an equal opportunity employer and is required by law to perform background checks on selected qualified candidates. All employees of The Bear Creek School must agree to carry out their responsibilities in a manner that is consistent with The Bear Creek School's Mission Statement, Statement of Faith, Employee Handbook, and conduct themselves in a manner consistent with Biblical standards.
The above job description is meant to describe the general nature and level of work being performed; it is not intended to be construed as an exhaustive list of all responsibilities, duties and skills required for the position. Employees will be required to follow any other job-related instructions and to perform other job-related duties requested by their supervisor in compliance with Federal and State Laws.
Requirements are representative of minimum levels of knowledge, skills and/or abilities. To perform this job successfully, the employee must possess the abilities or aptitudes to perform each duty proficiently. Continued employment remains on an "at-will" basis.
All job requirements are subject to possible modification to reasonably accommodate individuals with disabilities. Some requirements may exclude individuals who pose a direct threat or significant risk to the health and safety of themselves or other employees and students.