Division Assistant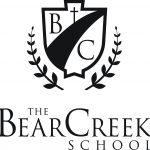 Website BC_Grizzlies The Bear Creek School
Invested in students. Intentional in outcome.
8905 208th Ave NE,
Redmond,
Washington
98053
Position Description
Job Title: Division Assistant
Position Type: Staff (non-faculty), Exempt, Full time, 12 mo.
Reports to: Division Head
Salary: Dependent on Experience
Closing Date: When Filled
Start Date: July 1, 2022
Benefits: Medical, Dental, Vision, Retirement, more
Application: Accepted at https://www.tbcs.org/employment
The Bear Creek School is a classical Christian School for Preschool – 12th grade. We are a nondenominational, private, day school accredited by the Northwest Association of Independent Schools (NWAIS) and Cognia (formerly AdvancEd). Please see our website, www.tbcs.org, for additional information.
Job Summary
Under the direct supervision of the Division Head this position provides administrative support for the Division Head, Dean, and the division. Performs duties such as scheduling, maintaining the calendar, communicating with a wide variety of people, working on special projects, coordinating events etc. Independent judgment is required to plan, prioritize, and organize a diversified workload.
Job Requirements
·         High school diploma required, postsecondary coursework and previous professional office experience highly desired
·         Currently held CPR/AED/First Aid Certification (with Epinephrine Auto Injector supplement included), or arrangements made to obtain certification within 90 days of employment start date.
·         Applicants must be currently authorized to work in the United States for any employer. No sponsorship is available for this position
Primary Responsibilities include, but are not limited to:
·         Aids the Division Head and Dean with administrative details
·         Coordinates the schedule of the Division Head and Dean maintaining the calendar and helping set-up meetings
·         Provides support to department faculty including providing various student information, assisting with field trips and carpool procedures, completing forms, distributing mail
·         Composes, types and edits e-mails, letters, newsletters, agendas, and other documents as assigned
·         Communicates with a wide variety of people, teachers, students, parents, staff members, outside vendors
·         Plans, organizes, and coordinates various events
·         Performs other related duties as assigned
Critical Performance Competencies
·         Positively support the school's policies and practices and work collaboratively in a professional organization
·         Truthful, positive, and purposeful when communicating with others
·         Able to use strong written and oral communication skills to transfer thoughts and express ideas
·         Flexible and adaptable in dealing with new, different, or changing requirements
·         Maintain confidentiality and security of information.
·         Hold self and others accountable to accomplish results
·         Effective in handling multiple concurrent tasks
·         Familiar with Microsoft Office Suite, ability to learn and work with the school's integrated data-based software package and online curriculum tools as needed
·         Adhere to biblical standards in all areas of conduct
Physical Requirements
·         Work in a highly engaged environment dealing with a variety of creative challenges, tasks, deadlines, and personalities
·         May work at a desk and computer for extended periods of time
·         Regularly use close and distance vision
·         Occasionally lift up to 30 pounds
·         Work in a traditional climate-controlled office environment with occasional visits between campus buildings, requiring exposure throughout the day to the outside elements
Disclaimers
The Bear Creek School is an equal opportunity employer and is required by law to perform background checks on selected qualified candidates. All employees of The Bear Creek School must agree to carry out their responsibilities in a manner that is consistent with The Bear Creek School's Mission Statement, Statement of Faith, Employee Handbook, and conduct themselves in a manner consistent with Biblical standards.
The above job description is meant to describe the general nature and level of work being performed; it is not intended to be construed as an exhaustive list of all responsibilities, duties and skills required for the position. Employees will be required to follow any other job-related instructions and to perform other job-related duties requested by their supervisor in compliance with Federal and State Laws.
Requirements are representative of minimum levels of knowledge, skills and/or abilities. To perform this job successfully, the employee must possess the abilities or aptitudes to perform each duty proficiently. Continued employment remains on an "at-will" basis.
All job requirements are subject to possible modification to reasonably accommodate individuals with disabilities. Some requirements may exclude individuals who pose a direct threat or significant risk to the health and safety of themselves or other employees and students.