Guest & Event Management Coordinator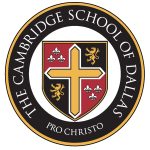 Website The Cambridge School of Dallas
Academic Discipleship: Fostering a Love of Learning with a Passion for Jesus Christ
3202 Royal Lane,
Dallas,
Texas
75229
Position Description
Position Title: Guest & Event Management Coordinator
Department: Administration
Classification: Exempt/Full-Time
Reports To: Chief Operations Officer
Apply: https://the-cambridge-school-dallas.gnahiring.com/job/697208/guest-event-management-coordinator
Position Summary: The Guest & Event Management Coordinator reports directly to the Chief Operations Officer and is responsible for the oversight and administration of the front desk and guest management processes, including certain safety and security procedures. This position facilitates on-campus event management and space management, including property management, in conjunction with the COO. This role assists with tasks or projects as needed and may include accounts payable or accounts receivable work with the COO. Some projects may be on-going and considered a regular job expectation.
Job Duties:
·         Coordinates receptionist(s) schedule(s).
·         Oversees visitor management procedures and software, monitoring the front desk as needed.
·         Oversees certain facility management processes and any relevant software, including asset management.
·         Assists in facilitating safety and security protocols, including carpool, with direction from the COO.
·         Manages eSpace and all on-campus event requests, including coordination with relevant vendors.
·         Works in conjunction with the COO to perform regular property walk-throughs and manage work orders.
·         In conjunction with the COO, maintains relationships with campus vendors, such as janitorial, security, landscaping, plumbing, electrical, etc.
·         With assistance from the COO, manages 3rd party reservation requests.
·         Maintains eSpace calendar and coordinates with other products or programs as needed.
·         Manages Blackbaud data integrity for contact cards, resource boards, and other items, as needed.
·         Assists in organization and efficiency of the COO, potentially assisting with accounts payable/receivable.
Minimum Educational Background: Bachelor's Degree, preferably in Business, Property Management, or related field.
Previous Related Experience: Administrative, finance, or property management experience preferred, but not required; Blackbaud Educational Systems experience preferred, but not required.
Expectations/Requirements for Successful Performance:
·         Detail-Oriented with strong time-management skills and ability to multi-task.
·         Maintains exceptional customer service with a mindset toward safety and security.
·         Outstanding verbal and written communication skills.
·         Proficiency with Microsoft Office products, financial reporting systems, copier systems, phone etiquette, point-of-sale products, etc.
·         Strong work ethic with a self-starting mentality.
·         Compliance with all job requirements and conduct as stated in the Faculty/Staff Handbook.
·         Agreement with the CSD Doctrinal Statement and School Mission and Vision.
Working Conditions:
·         This is a full-time, non-exempt position requiring some work on evenings and weekends.
·         Activities include walking, standing, bending, kneeling, lifting, finger dexterity, grasping, repetitive motions, talking, hearing and visual acuity. The work is performed primarily indoors but requires regular site walks and management of outdoor facilities.
·         Working predominately at a desk and computer.