Facilities Manager Apprentice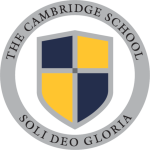 Website The Cambridge School
Position Description
Job Title: Facilities Manager Apprentice (w/expectation to take over Facilities Manager role)
Job Type: Full-Time, 12-Month
Department: Operations Reports to: Business Manager and Facilities Manager
Hours: Full-Time
Salary: Commensurate with educational background and experience
Position Overview:
The Facilities Manager Apprentice is a multi-skilled individual who will strive to take ownership of the beautification, functionality and safety of our expanding campus and who enjoys a variety of tasks in a collaborative and active learning environment. The employee will spend a year shadowing the current Facilities manager to receive extensive training to prepare to step into the Facilities Manager role. Facilities management includes receiving and triaging facilities requests; proactively addressing school safety issues; managing facilities support staff and vendors; maintaining inventory of school property such as chairs, tables, desks, and equipment; setup and breakdown of sound/AV for daily school events and special events; and being a possible point of contact for IT help of school employees.
Essential Functions:
• Planning and coordinating all installations and refurbishments
• Being the liaison between facilities support staff and vendors
• Managing the upkeep of equipment and supplies to meet health and safety standards
• Inspecting buildings' structures to determine the need for repairs or renovations
• Review utilities consumption and strive to minimize costs
• Control activities like parking space allocations, waste disposal, building security etc.
• Handle insurance plans and service contracts
• Help set up and take down for school events
• Management of the wireless thermostat system • Proactively address school safety issues
• Taking inventory of tables, chairs, equipment and ordering more as needed
• Setup and breakdown of sound/AV for daily school events and special events
Qualifications and Skills:
• Bachelor's degree preferred.
• 3+ years' experience in facilities management position
• Strong understanding of building control systems
• Able to read and understand complex electrical, mechanical and automation systems
• Working knowledge of electrical, mechanical and HVAC systems
• Demonstrated leadership skills
• Impeccable verbal and written communication skills
• Excellent time and project management skills.
• IT knowledge preferred, but not required
PHYSICAL DEMANDS
Stand C
Walk C
Sit F
Handling / Fingering F
Reach Outward O
Reach Above Shoulder O
Climb O
Crawl O
Squat or Kneel O
Bend O
Lift/Carry
10 lbs or less F
11-20 lbs F
21-50 lbs O
51-100 lbs N
Over 100 lbs N
Push/Pull 12 lbs or less O
13-25 lbs O
26-40 lbs N
41-100 lbs N
N (Not Applicable) Activity is not applicable to this occupation.
O (Occasionally) Occupation requires this activity up to 33% of the time (0 – 2.5+ hrs/day)
F (Frequently) Occupation requires this activity from 33% – 66% of the time (2.5 – 5.5+ hrs/day)
C (Constantly) Occupation requires this activity more than 66% of the time (5.5+ hrs/day)
If you are interested in pursuing this unique opportunity, please send a letter of interest and your résumé or curriculum vitae to [email protected]
The above statements are intended to describe the general nature and level of work performed by people assigned to this position. They are not intended to be construed as an exhaustive list of all job duties performed by the incumbent in this position or any person subsequently hired for this position. The Head of School reserves the right to revise or amend duties at any time