Grammar School Teacher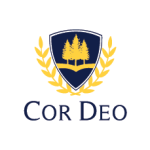 Website The Cor Deo School
Equipping Students to Engage Their World with Purpose, Reason, Truth, and Grace
20 Tacoma Ave. S,
Tacoma,
Washington
98402
Position Description
Spiritual Leadership
1. Consistently exhibits, by precept and example, the fruits of the Spirit and spiritual maturity, serving as a Christian role model to pupils, both in and out of school.
2. Sets an example for parents and fellow faculty members in speech, actions, attitude, judgment, dignity, and respect, while living in obedience to God's Word by demonstrating a consistent daily walk with Jesus Christ.
Instructional
1. Integrates biblical principles and The Cor Deo School philosophy of education throughout the curriculum.
2. Attempts to show the integration of different subjects.
3.  Uses and applies the classical method for the particular subject and grade level being taught.
Non-Instructional
1.    Provides an orderly teaching environment by consistently enforcing class rules and The Cor Deo School discipline policies.
2.    Cooperates with the board and administration in implementing all policies, procedures, and guidelines governing the operation of the school.
Professional
1.    Takes advantage of training opportunities and seeks out information for professional development.
2.    Continues to improve content knowledge and the art of teaching.
3.    Attends and participates in scheduled faculty and committee meetings and other school-sponsored events.
4.    Projects a positive professional and respectful attitude toward others, including students, parents, the school board, the administration, faculty, and staff.