Accounting Specialist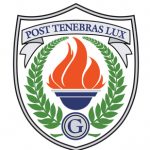 Website The Geneva School
1775 Seminola Blvd,
Casselberry,
Florida
32707
Position Description
Accounting Specialist
The Geneva School is a mission-driven school established in 1993. Our mission is to provide students in grades K4–12 an extraordinary education, by means of an integrated curriculum, pedagogy and culture, both distinctly classical and distinctively Christian, that pursues goodness, truth, and beauty in all spheres of life, while viewing these spheres as elements of divinely ordered whole. Further, Geneva seeks to instill in students a desire to love beauty, think deeply, and pursue Christ's calling.
The Accounting Specialist works under the direction of the Chief Business Officer. The Accounting Specialist must be detailed oriented and proficient in QuickBooks.
I. Essential Duties
Specific Job Responsibilities
I. Assistance to the Controller
A. Student Billing
B. State Scholarship Management
C. Account Receivables
D. Accounts Payables
E. Other Duties as Assigned
Other Job Requirements
The following requirements are representative of those that must be met to successfully perform the essential functions of the Accounting Specialist position and are not intended to be inclusive. Reasonable accommodation(s) may be made to enable individuals with disabilities, as defined by law, to perform any essential functions.
· Lift 20 lbs. occasionally and 10 lbs. frequently
· Sit frequently and stand and walk on varied surfaces
· Bend, stoop, crouch, push, pull, climb, balance, kneel, crawl
· Use hands/arms to reach in any direction and seize, grasp, hold, and turn objects using hand(s). Use fingers, versus the whole hand, to pick, pinch, and feel objects.
· See, talk, and hear to communicate with others in person, electronically, by phone, or by radio. Visual functions include the ability to identify and distinguish colors and bring an object into sharp focus.
II. Personal Profile
Required Education and Experience
· High school diploma and 5 years of accounting experience (required)
· Business or accounting degree (preferred)
Required Skills and Abilities:
· Knowledge of not-for-profit fund accounting (preferred)
· Knowledge of bookkeeping practices and procedures
· Proficient in QuickBooks for processing receivables, payables, and deposits
· Excellent verbal and written communication skills
· Ability to follow verbal and written instructions
· Proficient in Microsoft Office Suite or related software
· Ability to operate related office equipment, such as computers, 10-key calculator, and copier
· Ability to work independently in a fast-paced environment
· Ability to anticipate work needs and interact professionally with families and vendors
· Excellent organizational skills and attention to detail
· Excellent planning skills, dedication to task completion, and capability to meet deadlines
Intrinsic Qualities:
· Ascribes to and agrees to live in accordance with The Geneva School's statement of faith
· Holds oneself to a high standard of honesty and integrity
· Able to work effectively both in collaboration with other professionals and on own initiative
· Professional and approachable in appearance and attitude
· Willingness to learn new skills
· Self-motivated with a positive 'can do' approach to work
· Reliable/dependable
· Detail-oriented
· Able to search for solutions
· Practices good stewardship of the school's resources
· Enjoys working around children and is able to form and monitor appropriate relationships and personal boundaries with children and young people.
III. Employment Information
The Geneva School prohibits discrimination on the basis of race, color, sex, national origin, age, marital status, physical disability, handicap, or any other consideration protected by law. Employment decisions will be made on the basis of each applicant's job qualifications, experience, and abilities and in full accord with The Geneva School's statement of faith and the school's statement of mission, vision and values.