Combined Reception and Year 1 teacher in England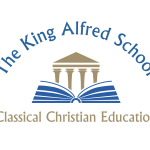 Website The King Alfred School
Position Description
Classical education is making a comeback in the Heart of England. The King Alfred School near Dudley, West Midlands, was set up to offer a classical British education based on Reformed Christian values and the "Great Books' of the Western Canon. Rated "Good" by OFSTED in our latest inspection, the King Alfred School is looking for a Christian teacher to teach our combined reception and year 1 class.
If you're a teacher who would value small class sizes, a beautiful and wholesome curriculum based on the cultural heritage of the Christian West, then the team at the King Alfred School would love to hear from you.
Desirable attributes include, Genuine Christian faith, Qualified teacher status, early years' experience, Maths and English subject strength, as well as being musically and artistically Gifted.
Please apply by email to the Head teacher at
k[email protected] or visit our website at www.thekingalfredschool.co.uk