Primary School Teacher England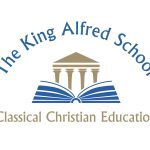 Website The King Alfred School
Heirs of the past, Children of the present, Makers of the future
The King Alfred School Lake Street,
Dudley,
dy32au
Position Description
An exciting opportunity to join a new independent school that will be going into its third year of operation. The King Alfred school is a school with a real strong sense of community and purpose. Our school has recently undergone an Ofsted inspection and was rated GOOD, we opened in 2021 with 9 children on role and now have 23 children.  We are expecting to have between 30-40 children registered by September 2023 meaning more positions are now available.
We are looking for a range of teachers with K-7 experience. We have a real shortage of classical teachers in England, as this method has been out of circulation for generations. We welcome missionary helpers, teachers and also have paid teaching positions available.
We are looking for staff to start in September 2023.
We use Memoria Press curriculum with long term plans to create a English Classical Curriculum.
Our school hopes to be the flagship school of classical Christian education in England. We are pleased to be reviving this method of teaching and learning and welcome like minded people to come along side us as we rediscover our great heritage!
Please note our school has sponsor licence to take candidates from the US.