Dialectic Teacher - Multiple Job Openings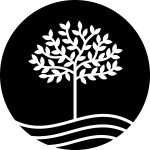 Website The Oaks Classical Christian Academy
Stuart, FL,
Florida
34994
Position Description
The Upper School Teacher ("Teacher") will instruct specific subjects for one grade level or two combined grade levels three days/week (Mondays, Tuesdays, and Thursdays for the 2023 – 2024 school year) in person and will create assignment sheets for parents and students to follow from satellite campuses (their homes) for the other days/week.
A bachelor's degree or 3 years teaching is required. Current teaching certificate is not required, but if candidate does not have teaching experience, he or she must be uniquely qualified through a strong portfolio of experience in the field.
Candidate should also have enthusiasm for and basic understanding of classical, Christian education.
Candidate must attend church services regularly in an evangelical, Christian church that could support The Oaks Statement of Faith. Candidate should have a strong knowledge of scripture and the Biblical worldview, be a born-again Christian, and show a genuine love for the Lord. The Oaks expects all teachers to be able to, at any time, give a reason to their students for their hope in the Lord (I Peter 3:5).
The Oaks uses a collaborative, blended model so teachers are only on campus two or three days per week, but are also expected to write 5 days worth (per week) of assignments for parents and students to follow. They will also be required to attend up to 5 days of in-service training and/or orientation (most during the summer prior to the school year). Attendance at Meet-the-Teacher Night, occasional special events, and our end-of-semester events (usually on a central campus day) is expected. Teacher should also be able to reserve a time on their "off" days (days not teaching on campus) by which they will respond to any emails with questions from parents regarding curriculum or assignments. They are not expected, however, to spend time teaching while not on campus. The Oaks is an in-person school with no virtual lessons.
Please submit your resume and cover letter to our Head of School Katie Crews at [email protected] for initial consideration.
UPPER SCHOOL JOB OPENINGS
Teachers should possess enthusiasm and love for their subject matter and should try to pass along their love for the topic they're teaching. Please see notes on each specific subject below.
Omnibus (7th & 8th grade) – Omnibus teachers in The Oaks Upper School will be covering history, theology, literature, and writing through a curriculum that teaches all three in an integrated manner. Teacher is expected to have a solid general understanding of all historical time periods and have expertise in specific areas of history. He or she should also have a clear understanding of the classical progymnasmata and Christian doctrine. Spiritual maturity is extra important for our Ombnibus teacher, as he or she will be instructing students as they discuss and write about big ideas and worldviews – both in the past and in comparison with prominent ideas and worldviews in our present culture.
Pre-Algebra and Algebra 1 (7th & 8th grade) – Upper school math teachers are expected to build students' math vocabulary and formula fluency as well as their underlying understanding of mathematical assumptions. Teacher should also help students see the God-created reason and order in mathematics and build strong habits in the subject.
Physical Science and Biology (7th & 8th grade)- Upper school science teachers are expected to plan labs and assess student lab reports in addition to science instruction. Teacher should communicate materials needed to Dean and Head of School well in advance so staff can procure materials needed in time for the lab. Teachers should also be well versed in how to use socratic discussion or be willing to learn. Ideally Teacher will be able to teach both of these science classes, but we will consider single subject science teachers as well.
Latin (7th & 8th grade) – Upper School Latin teacher should have a sound understanding of Latin and its pronunciation. While our 7th and 8th grade students are considered beginners in the upper school, most of them will be coming into the class with a good foundation of basic vocabulary, case endings, and declensions. Therefore, Latin teacher should be able to teach beyond the very basics of the language, at the intermediate level.
Logic and Debate (7th & 8th grade) – This class will be an elective at The Oaks, but is an important part of pedagogy for our Upper School students. Logic will be taught one semester and debate the next. The Logic and Debate Teacher should be willing and able to teach both Introductory Logic and Intermediate Logic. Candidate should be able to help students understand and use the basics of Logic including understanding and identifying informal fallacies, basics of strong argument (using and assessing), making and identifying syllogisms and their validity and assessing rational statements and their relationships to others. (7th & 8th grade)In Debate, Teacher should introduce students to the basics of formal debate and facilitate several mock debates for student practice.
Grammar (7th & 8th grade) – Teacher should be fluent in English grammar including advanced parts of speech, complex sentence structures, and punctuation for a mastery in writing mechanics. Teacher will be building on students' strong foundation in grammar and diagramming to provide the capstone levels of grammar at the 7th and 8th grade levels.