1st Grade Grammar School Teacher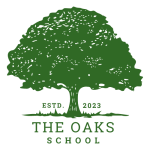 Website The Oaks School
"They will be called Oaks of Righteousness"
2540 William Few Parkway,
Evans,
Georgia
30809
Position Description
We are looking for teachers who:
 Love and serve Jesus wholeheartedly;
 Love and enjoy children and teaching;
 Demonstrate a willingness to continue to learn and grow as professionals;
 Possess strong written and verbal communication skills;
 Desire to partner with other teachers, parents and the administration in educating students
 Have a deep passion for truth, goodness and beauty within the scope of a classical Christian education;
 Desire to teach using a classical approach in a Christian setting;
 Joyfully affirm the school's statement of faith (available for review on our website);
 Possess at least a bachelor's degree and relevant teaching experience
Responsibilities:
 Create a joyful, grace-filled classroom culture where students enjoy learning together.
 Engage students with age-appropriate, classical instruction.
 Assess students formally and informally
 Maintain a clean and orderly classroom
 Encourage and teach students the proper behavior in class and out
 Communicate consistently, truthfully and graciously with all parents.
 Work as a team with fellow staff members and be willing to collaborate.
 Assist in developing lesson plans as assigned
 Participate in teaching onboarding, professional development and training
 Perform other duties as directed by school administration.
On-Campus Time Requirements:
 All teachers are required to attend on training day during the summer.
 Monthly faculty meetings are held and all faculty are expected to attend
 There are two parent-teacher conference dates (Sept and Feb) and