Executive Assistant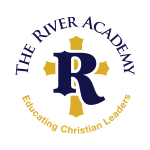 Website The River Academy
Thoroughly Christian. Innovatively Classical. Boldly Joyful. Intentionally Relational.
650 Crawford Ave.,
Wenatchee,
Washington
98801
Position Description
Does it make you happy to check off tasks and to connect with people? Do you find excitement and fulfillment in everything from solving logistical problems to proactively managing complex calendars and schedules in a relational office atmosphere?
Welcome to The River Academy, a place where authentic, joyful, Christ-centered community is a daily reality. This is a place where the staff is genuine and united in their desire to support each other as we minister to children and raise up Christian leaders.
Interested in learning more? Please read the Job Description and Benefits, complete our Staff Application, and email it to [email protected] We look forward to connecting with you!