Part-Time Elementary Art Teacher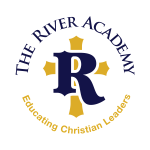 Website The River Academy
Thoroughly Christian. Innovatively Classical. Boldly Joyful. Intentionally Relational.
650 Crawford Ave.,
Wenatchee,
Washington
98801
Position Description
Do you love Jesus and desire to help children see and express the goodness, truth, and beauty all around them through art? Do you want to teach about God's Word and help students apply it to their artwork and daily life?
The River Academy is a classical Christian Pre-K-12 school where people practice intentional Christian community and serve each other in meaningful ways. This little school in Wenatchee, Washington has an opening for a part-time Art teacher. This person will work with our current master teacher.
Successful candidates will have a love for God, a love for children, a love for art and teaching it classically, and an excitement to join us in this ministry partnership. Prior teaching experience is preferred, but not required.
Interested in learning more? Please read the Job Description, complete our Teacher Application, and email it to [email protected].
Salary range is $10,000 – $22,000 based on experience and number of classes taught. We also provide these Benefits.
For more information about our school, please visit our website and send any questions to [email protected] or call 509-665-2415. We look forward to connecting with you!