FINE ARTS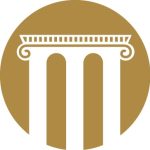 Website The Westminster School at Oak Mountain
5080 Cahaba Valley Trace,
Birmingham, AL,
Alabama
35242
Position Description
Fine Arts:
The Westminster School at Oak Mountain located in Birmingham, Alabama, is looking to hire an experienced Fine Arts Director for the 2023-2024 school year. The Fine Arts Director will be responsible for building upon the rich tradition of the fine arts at Westminster by helping to grow and develop the fine arts within our school community. Qualified applicants should have experience in music instruction with an emphasis on choral instruction in particular. Other musical and theatrical backgrounds are a plus.
Westminster exists to "Build Christ's kingdom by equipping students with wisdom, virtue, and eloquence." If you love the fine arts, love investing in students, and desire to join a dynamic team of faculty committed to engaging students with Christ-centered and thoroughly classical education, Westminster might be the right place for you.
To learn more, check out the job description and application on our website.
Direct specific inquiries to [email protected]