Lower School Teacher, Grades K-2 (FT)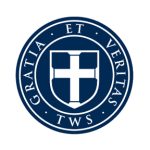 Website WilberforceNJ The Wilberforce School
The Wilberforce School exists to provide a distinctively Christian education characterized by academic excellence and joyful discovery within a classical framework.
75 Mapleton Rd,
Princeton,
New Jersey
08540
Position Description
At The Wilberforce School, our understanding of God as Creator and of His saving purposes in Jesus Christ undergirds all of our teaching and conduct. In providing a truly Christian education in NJ, we seek to nurture students who have a genuine love of learning, who are equipped to live as vibrant Christians, and who can articulate and defend the Christian message with clarity, creativity, and conviction.
The Wilberforce School is expanding and adding to our faculty. We are looking for industrious and collegial Christian educators, who exhibit both a growth mindset and a commitment to seeing their students holistically. Teachers who are experienced with intensive phonics instruction and Charlotte Mason pedagogy will feel at home in our Lower School. Whatever their experience, we look for flexible and positive teachers who are both learners and doers.
To learn about our school and to apply, visit: https://www.wilberforceschool.org/updated-about-us/employment-opportunities-2