Middle School Science & Upper Biology/Chemistry Teacher (PT or FT)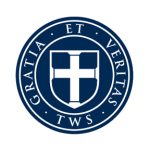 Website WilberforceNJ The Wilberforce School
75 Mapleton Rd.,
Princeton,
New Jersey
08540
Position Description
At The Wilberforce School, our understanding of God as Creator and of His saving purposes in Jesus Christ undergirds all of our teaching and conduct. In providing a truly Christian education in NJ, we seek to nurture students who have a genuine love of learning, who are equipped to live as vibrant Christians, and who can articulate and defend the Christian message with clarity, creativity, and conviction.
The Wilberforce School is expanding and adding to our faculty for the next school year. This position would teach general science in Middle School and either Biology or Chemistry in Upper School (depending on teaching experience and school needs). The teacher incorporates demonstrations and laboratory activities as appropriate for the class and curriculum. Experience in high school-level teaching is preferable. Expertise in subject and work experience in the field of study will be considered.
To learn about our school and to apply, visit: https://www.wilberforceschool.org/updated-about-us/employment-opportunities-2