Middle-Upper School Humanities Teacher (FT)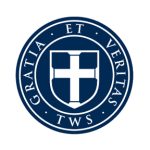 Website WilberforceNJ The Wilberforce School
The Wilberforce School exists to provide a distinctively Christian education characterized by academic excellence and joyful discovery within a classical framework.
75 Mapleton Rd,
Princeton,
New Jersey
08540
Position Description
At The Wilberforce School, our understanding of God as Creator and of His saving purposes in Jesus Christ undergirds all of our teaching and conduct. In providing a truly Christian education in NJ, we seek to nurture students who have a genuine love of learning, who are equipped to live as vibrant Christians, and who can articulate and defend the Christian message with clarity, creativity, and conviction.
The Wilberforce School is expanding and adding to our faculty for the next school year. We seek a Middle/Upper School teacher who will facilitate discussion in narration-based classes on literature, history, and language arts (writing, revising, speaking, grammar, logical argumentation). In the classroom, this teacher will model a love of words, of story, and of learning in community. In Upper School, the Humane Letters class encourages students to understand and analyze the enduring principles of Western civilization through careful, integrated study of both history and great literature. In the Middle/Upper School, classes may include both single-gender and coeducational settings, providing students more room to explore and discuss their studies. This position includes some administrative support responsibilities.
To learn about our school and to apply, visit https://www.wilberforceschool.org/about-us/employment-opportunities-2.