Kindergarten Teacher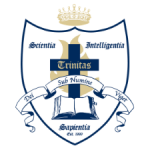 Website Trinitas Christian School
Education for the Heart, Soul, and Mind.
3301 E Johnson Ave,
Pensacola,
Florida
32514
Position Description
Trinitas Christian School, a Christ-centered and classical school in Pensacola, Florida, is seeking a well-qualified Kindergarten teacher for the 2023-2024 academic year. Applicants should have a minimum of a BA or BS degree, the gift of teaching, and an abiding faith in Christ. Experience teaching reading and/or experience teaching in a classical school is an attractive qualification. Experience teaching in a classical school and/or graduate degrees are compensated accordingly.
Trinitas is a covenantal school where discipleship goes hand-in-hand with a high academic standard. Applicants must be able to sign and embrace our statement of faith. Trinitas Christian School does not discriminate on the basis of race, color, sex, or national or ethnic origin. Learn more about us at trinitaschristian.org. Interested applicants are invited to send a current curriculum vitae to headmaster James Cowart, at [email protected]