1st/2nd Grade Teacher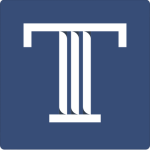 Website Trinitas Classical Academy
Where the joy of learning begins!
331 Ash Avenue,
Pewee Valley,
Kentucky
40056
Position Description
Trinitas Classical Academy is a fresh start on a 25-year tradition of academic excellence in Christ-centered classical education just outside of Louisville, Kentucky. As a growing school, we enjoy small class sizes, parental involvement, and excellent support for teachers.
Trinitas is seeking to hire a 1st/2nd grade classroom teacher for the 2023–2024 school year. To be considered for this position, please send a resume and references to [email protected]