Development Director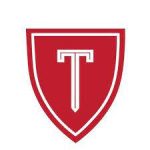 Website Trinity Academy
Enriching Minds, Empowering Families, Distinctly Different
306 E. South St., PO Box 226,
Industry,
Illinois
61440
Position Description
To be a Christ-like servant utilizing interpersonal and ministry skills in assisting with the advancement of Trinity Academy's Mission and Vision. To lead the development efforts and offer a full range of fundraising activities, including endowment, annual giving, special events, and capital giving opportunities. Full job description found here: https://trinityeagles.org/wp-content/uploads/2022/03/TA-Development-Director.pdf
Interested candidates should send a resume, cover letter, and application (https://trinityeagles.org/employment-teacher/) to Mr. David Murray, Administrator ([email protected]).