First Grade Grammar School Teacher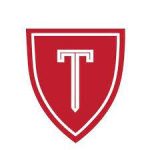 Website Trinity Academy
Enriching Minds, Empowering Families, Distinctly Different
306 E. South St., PO Box 226,
Industry,
Illinois
61440
Position Description
Due to the hybrid model nature of Trinity Academy, all teaching positions are currently part-time. Classroom teachers for our Preschool and Kindergarten-6th grade (Grammar School) will be on campus Mondays, Tuesdays, and Thursdays for full day classes. Teaching expectations and qualifications found here: https://trinityeagles.org/wp-content/uploads/2022/03/Teaching-Expectations-and-Qualifications-1.pdf.
Visit our website at https://trinityeagles.org/employment-teacher/ to learn more.