Head of School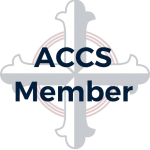 Trinity Christian School
Position Description
Job Description: Head of School
Trinity Christian School
HISTORY: Trinity Christian School is a privately funded, not-for-profit school for children from Kindergarten to Grade 12, located in Morris County, New Jersey. The school was formed in 1986 and has continually existed to provide Christian families with a biblically-based, academically excellent, Christian education. In 1996 the School shifted its focus from Christian education, to Classically Christian education. Among other changes, this shift resulted in the school introducing Latin in the grammar school years, alongside capstone courses such as Western Thought, Worldviews, Logic, Rhetoric and more in the secondary grades. The governing body is a board of trustees. Each board member serves a three-year term, and may serve consecutive terms.
Prospective candidates should find their priorities align with those of the school, specifically: The Holy Scriptures, the inerrant and infallible Word of God, is the supreme norm for all of Christian faith and life and therefore for the educational enterprise of this Christian school corporation; the purpose of Christian schools is to educate children for a life of obedience to their calling in the world as image-bearers of God; and the Classical approach to education as a superior methodology for instructing and teaching children how to learn, think and reason for themselves.
PERSPECTIVE: The Head of School should serve as the centralizing leadership figure within the school and the local community. The Head of School will work closely with, and report directly to, the Board of Trustees ("Board") and should anticipate meaningful collaboration during the first year. The Head of School position will be supported by at least one full-time office staff person.
The Head of School will tend to the issues that concern the school as a whole and will facilitate communication/build consensus among the teachers, staff, families and the Board. The Head of School should also have a larger vision for the future direction of the school while continuing to support and encourage the preservation of the classical method throughout the school.
QUALIFICATIONS: Spiritually: The candidate must accept the Statement of Faith, and abide by it in all decision-making; should be a member of a Reformed church, able to provide references if needed, and be able to articulate a credible Christian profession of Faith, indicative of maturity, understanding, and with the 'grid of Scripture' underlying the candidate's thinking in all areas of life and conduct. Academically: Minimum of a B.A. degree, with knowledge of Classical Christian education preferred and/or a willingness to complete a Society for Classical training program. Administrative experience with demonstrated leadership qualities is required.
DUTIES OF THE HEAD OF SCHOOL
OVERALL
To lead, manage and be responsible for the administrative success of the school, including its spiritual climate, education/academic strategy and day-to-day operations
Ensures that the school is in compliance with all applicable governmental laws and regulations
ORGANIZATION
Coordinates/delegates the scheduling of, and attends, all required school functions and activities
FINANCE
Serves as Supervisor to the Finance/Business Manager for TCS
Executes the financial policy set by the Board (in conjunction with the finance team), including communicating Board policy and decisions to current and prospective parents
Assists the Finance Committee with financial issues and long-term planning
Assists in coordination and execution of fund-raising plans, including grants
PERSONNEL
Teaching Staff:
Responsible for attrition (with Board input), retention and development of all faculty and staff members
Performs periodic assessments of teaching staff (via classroom 'sit ins'); offers constructive criticism and feedback; performs annual evaluations accompanied by written assessments
Non-Teaching Staff:
Selects and employs non-teaching personnel in conjunction with the Board
Advises the Board on the need to dismiss non-teaching staff when appropriate
All Staff:
Administers equitable systems of compensation, working conditions and professional development of all staff in cooperation with the Board Treasurer
Displays loyalty and alignment with the Board so as to promote and convey unity
ADMISSIONS
Represents and explains the TCS philosophy, mission and vision to prospective families
Conducts initial meeting and interview with prospective families; provides recommendation to the Board regarding admission of prospective families
Informs current and prospective parents of enrollment requirements; offers a copy of relevant policies, statement of faith, and Confession of Faith
EDUCATION
Keeps abreast of trends in Classical instruction
Attends 1 conference/2 trainings, annually, on classical instruction for heads of school
Helps guide faculty in achieving their educational goals
Coordinates and attends faculty meetings/faculty devotions
Supports teachers, where appropriate, in resolving classroom issues/parent concerns
Serves as liaison between teachers and parents to resolve classroom issues
Maintains school discipline policy in a consistent and respectful manner
PUBLIC RELATIONS
Coordinates all internal and external school communications
Serves as spokesperson for TCS
Maintains constructive liaisons with other educational institutions and associations
Facilitates communication among all of the school's constituents and encourages their participation in activities and events
TCS ACTIVITIES & EVENTS
Represents TCS in the community at large
SCHOOL FACILITIES, EQUIPMENT, DAILY OPERATIONS
Oversees daily operations of school, ensuring a safe and friendly environment
Attends to tasks and responsibilities associated with successful operation of school (e.g., communication, security, maintenance) in an as-needed and sometimes hands-on capacity
Supervises maintenance of all school equipment
Supervises the maintenance of TCS as an aesthetically attractive and safe environment (in corporation with the 'TBC' diaconate)
Advises Board on facilities and equipment improvement
OPERATIONS SUPPORT
Remains informed of trends, research and legislation that may affect TCS management, operation and policy
Advises the Board when policy changes or action may be necessary
Maintains a comprehensive set of records on students, staff and volunteers
RESPONSIBILITY TO THE BOARD
Serves as non-voting member of the Board and is expected to attend all Board meetings and functions unless explicitly exempted
Keeps the Board President informed of all aspects of school operations
Brings to the Board's attention issues that may require Board action or Board education
Communicates and ensures compliance with all Board policies and changes to the teaching staff and non-teaching staff and to the TCS school community
Serves as a resource for the Board in developing new policies and initiatives
Serves as a resource on the Education Committee on curricula development matters
Represents the Board, Board decisions and policies to families with unity and loyalty to TCS
Maintains a collaborative spirit with the Board for new initiatives, critical changes, exploratory ideas and other matters not presently enacted within the school community
TRAITS OF THE HEAD OF SCHOOL
Ø  SPIRITUAL-MINDEDNESS: With an origin rooted deep in the Christian Faith, John Owen wrote a treatise on the subject based on Romans 8:6 – "To set the mind on the flesh is death, but to set the mind on the Spirit is life and peace." As the head of school, your spiritual mindedness will in great measure set the framework for the spiritual climate of the school, setting expectations for faculty, staff and – thereby – students. Accordingly, you must maintain a mind and heart of spiritual mindedness in the course of your employment at TCS, which begins with cherishing the Word of God as truth (Jn. 17), exalting Christ (1 Cor. 1) and leading by wisdom (Proverbs).
Ø  COMMUNICATION: Communication is the act of conveying information to others. As the head of school, you must be able to communicate effectively with faculty, students and parents. You should be able to explain school policies, answer questions and provide feedback. You should also be able to communicate with the school Board and key stakeholders from other educational institutions.
Ø  LEADERSHIP: Leadership is the ability to guide and motivate others. As the head of school, you are the leader of the entire school, so you must have strong leadership skills. You can use your leadership skills to help the faculty and staff work together to achieve common goals. You can also use leadership skills to motivate students to work hard and achieve their academic goals.
Ø  COLLABORATION: Collaboration is the ability to work with others to achieve a common goal. As the head of school, you may work with faculty, staff, students and/or the Board to develop new programs, initiatives and strategies for the school. Collaboration can help you work with others to create a positive learning environment for students.
Ø  PROBLEM-SOLVING: Headmasters and heads of school often have to solve problems that arise in the classroom or on campus. They may need to resolve conflicts between faculty members, students or parents. They may also need to find solutions to financial issues or other challenges that affect the school. Having strong problem-solving skills can help a head of school find solutions to these issues and keep the school running smoothly.
Ø  DECISION-MAKING: Headmasters and heads of school often make important decisions regarding the future of their school. They can make decisions about curriculum, hiring and firing staff, budgeting and other important topics. Having the ability to make effective decisions can help a head of school make the best choices for their school.
If interested, please contact Nate Brand at [email protected]