2nd Grade Teacher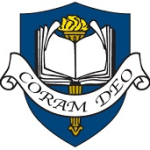 Website Trinity Christian School
Position Description
Trinity Christian School is a classical Christian school pursuing excellence to the glory of God. TCS is located in suburban Montville, New Jersey, approximately 30 miles from NYC. The school is biblically conservative and reformed, and enters its 38th year with a strong academic heritage.
Candidates with a thorough commitment to following Christ in his/ her personal life, a commitment to reformed theology, a love for children and for teaching, a willingness and ability to pursue academic excellence, and a member of a local evangelical church are encouraged to inquire. Please visit www.tcsnj.org for more information; interested/qualified candidates should send a resume to the Board President, Nathaniel, at [email protected].
Job purpose: The school teacher shall prayerfully help students learn attitudes, skills, and subject matter that will contribute to their development as mature, able, and responsible Christians to the praise and glory of God.
Essential Job Functions—Accountabilities
It is expected that the school teacher will …
Spiritual Leadership
A demonstrated acceptance without reservation of the Christian school's statement of faith.
Clearly verbalize God's gift of salvation, and be a Christian witness and role model to students.
Ensure that the classroom work environment is Biblically-based, nurturing, wholesome, and loving.
Work with the administration and staff to address the spiritual formation needs of the students.
Carry out Christ-centered counseling with students and staff when appropriate.
Academic Leadership
Have a thorough knowledge and understanding of the Classical Christian philosophy of education that will help in providing leadership and guidance in the school's development of and commitment to a Christian worldview.
Have knowledge of the school's curriculum, standards, and mission.
Integrate biblical principles and the Christian worldview throughout the curriculum and activities.
Teach classes as assigned following the prescribed scope and sequence as scheduled by the administration.
Ensure that his or her school classroom reflects a professional and Christian environment.
Have knowledge of the physical/emotional development of children—particularly at the age level of the children being taught—and understand the problems they face.
Plan broadly through the use of daily lesson plans and objectives.
Plan a program of study that as much as possible meets the individual needs, interests, and abilities of the students, challenging them to do their best work.
Employ a variety of instructional aids, methods, and materials that will provide for creative teaching to reach the whole child—spiritual, mental, physical, social, and emotional.
Plan through approved channels the use of field trips, guest speakers, and other media for a balanced classroom.
Use homework effectively for drill, review, enrichment, or project work.
Regularly assess the learning of students, and provide progress reports as required.
Respond in a timely manner to parent complaints and to parent requests for help or information. (two business day response time)
Participate in formal and informal parent-teacher conferences.
Participate in continuous professional development through professional reading, college course work, in-services, workshops, and/or conferences.
Additional Duties or Responsibilities
It is expected that the school teacher will …
Recognize the need for good public relations. Represent the school in a favorable and professional manner to the school's constituency and the general public.
Participate in the school's development programs and activities in areas of constituency relations, fund-raising, and student recruitment and retention, when possible.
Ensure that provision is made for the accountability and securing of all funds collected in the classroom.
Supervise extracurricular activities, organizations, and outings as assigned.
Support the broader program of the school by attending extracurricular activities when possible.
Involve parents in prayer and volunteerism as appropriate.
Maintain a clean, attractive, and well-ordered classroom.
Participate in the end-of-year school closing process, such as the inventorying of textbooks, furniture, and equipment.
Perform any other duties that may be assigned by the administration.