Headmaster/Upper School Teacher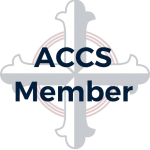 Trinity Christian School
Position Description
Trinity Classical Christian School (TCCS) is located in the beautiful town of American Falls in south-eastern Idaho. TCS is a new Classical Christian school, and the board's desire is to startup the school in the fall of 2022. A Christian school existed in American Falls in the 80's and 90's, but it was not a classical Christian school. Uniquely for a startup, a fully paid for building, school board, and startup funds already exist. The Lord is leading a host of families to act now to restart this school under the classical model. This position will work directly with the TCS board to reestablish the school which will encompass  American Falls and its surrounding communities. The school week will be four days/week to match the local school district's schedule. Currently, the largest need exists for grades 7-9, but there is flexibility if the need for more grades can be supported.
The board is seeking a Headmaster/Teacher who has a deep love for the LORD, who possesses a heart to serve by leading,  and who can create vision for our school and the future education of our students. We desire this Headmaster to have a passion, commitment, and love for classical, Christian education and Biblical worldview. Trinity Christian School's mission intentionally seeks to nurture students to love God with all their heart, soul, mind, and strength, and who are equipped to think, write, and speak eloquently in order to live a life of virtue in the likeness of Christ. The Headmaster will bear the responsibility of being the spiritual, academic, executive, and operational leader of the school.
To apply for this position, please send a resume including your education, background, experience, and three references to Gordy Brown at [email protected].
See below for more details.
Trinity Classical Christian School, American Falls, Idaho
Headmaster/Teacher
Overview
Trinity Classical Christian School in American Falls, Idaho, is searching for a full-time, paid Headmaster and teacher for the 2023-2024 school year. This position reports directly to the Board of Directors and is tasked with overseeing all day-to-day operations of the school as well as teaching students directly.  The salary will be based in part on the level of experience.
Position Responsibilities
• Collaborate with the Board of Directors to establish a philosophy and framework for the school which reflects the love of Christ, excellence in education, and mission and vision of the school.
• Supervise the day-to-day operations of the school, the annual calendar and part-time teaching to freshman students.
• Recruit, manage, direct, and develop a team of school staff to perform their roles with joy and excellence.
• Identify and schedule professional development opportunities for self, faculty, and staff.
• Evaluate, choose and/or manage curriculum with input from the board and teachers.
• Manage all disciplinary matters involving students or faculty.
• Serve as the spiritual leader of the school, demonstrating a personal relationship and walk with God, providing inspiration for others, and a godly model of character and conduct to students, parents, faculty, and staff.
• Play an active role in community and media relations, and build awareness for the school and its mission with local churches, businesses and Christian organizations.
• Build relationships with current and prospective parents and develop their understanding of Trinity's mission.
• Facilitate the annual budget development and financial reporting requirements with the Board of Directors.
• Assist with the creation and implementation of a Student and Teacher Handbook.
• Manage the admissions placement of new students.
• Manage the collection of tuition.
• Manage vendor relationships (insurance, curriculum, accreditations, general supplies).
Qualities and Characteristics
• A person who
• Is a committed Christian with a deep love for God and a deep love for their neighbors.
• Has a love for children as demonstrated with their gift of teaching and ability to motivate students to learn.
• Models a humble, Christ-like, disciplined lifestyle, and thinks and lives under the authority of the Bible.
• Communicates and defends their faith in an intellectually coherent way.
• Committed to the discipleship model of Christian Education.
• Dedicated to shaping students' affections toward that which is true, good, and beautiful.
• Is an active member of a church with a good reputation in the community.
• Is articulate, poised and display diplomacy, grace, integrity and courage.
• Has effective people skills, flexibility, and a sense of humor.
• Demonstrates an insatiable love for learning on a wide range of topics.
• Is knowledgeable about the Classical Tradition in education, and enthusiastically support this approach.
• Possesses classroom experience.
• Demonstrates competence and experience with current technology.
• Possesses excellent written and oral communication skills.
• Is a self-starter who leads well without a high-level of daily direction.
• Strong administrative and organization skills.