Biology Teacher - Libertas Co-op Rhetoric School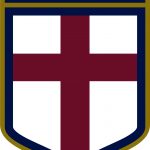 Website Trinity Classical Academy
28310 Kelly Johnson Pkwy,
Valencia,
California
91355
Position Description
·       Design and implement high school level Biology lessons using an approved Biology curriculum.
·       Effectively teach students using a variety of learning activities including: lectures, class discussions, collaborative in class labs and other learning activities.
·       Supervise the class to ensure all students are learning in a safe and productive environment.
·       Assess student learning through class participation, homework, quizzes, tests, in class lab experiments, lab reports, and student research projects and presentations.
·       Utilize Google Classroom to manage and communicate class assignments and tests, assign grades, and respond to students' questions regarding the course content to equip them to work on assignments independently outside of class.
·       Be prepared to teach class each week by planning lessons ahead of time and organizing supplies and resources for lectures and presentations.
·       Excellent oral and written command of the English language
·       Excellent interpersonal skills, including the ability to establish and maintain effective working relationships with staff, faculty, and students of diverse academic, socioeconomic, cultural, and ethnic backgrounds
·       Competence in educational technology (Word processing, online management software, etc.)
·       Excellent organizational skills