Humanities Teacher - Upper School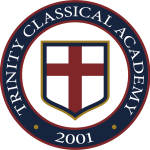 Website Trinity Classical Academy
28310 Kelly Johnson Pkwy,
Valencia,
California
91355
Position Description
Mission
The Mission of Trinity Classical Academy is to offer a challenging education grounded in the Christian faith and the Classical tradition to produce young men and women of virtue, wisdom, purpose, and courage.
Cultural Values
Trinity Classical Academy's cultural values include peacemaking, honest humility, constant zeal, habitual excellence, intentional relationships, and kingdom service. These values inform how the organization operates and should be reflected in all aspects of work at the school. The cultural values at Trinity Classical Academy encourage a commitment to learning, excellence, and the well-being of all members of the community. The school is dedicated to providing an elite Christian, classical education that serves all members of the body of Christ and works to grow the classical, Christian education movement.
Qualifying Characteristics
The candidate is a Christian with an authentic and a mature personal relationship with Jesus Christ in both their professional and personal life with a calling and commitment to Christian education. Qualified candidates will support our School's Mission, while representing our Cultural Values.
Summary
Trinity Classical Academy seeks candidates for a full-time teaching position in its Upper School (Grades 7-12). Qualified candidates will be models in their lives and abilities of what they teach.  They will demonstrate a commitment to improving their craft as a teacher and stewarding our school's culture and academic program.
Education and Experience
●      Bachelor of Science or Bachelor of Arts Degree (Education Major preferred) (Credential a plus)
●      Previous experience is preferred.
Essential Skills and Abilities
●      Experienced in and committed to classical pedagogy
●      Well-read and conversant in the Western canon
●      Substantial knowledge of the Trivium
●      Competence in individual Humanities disciplines (History, Literature, Rhetoric, and Bible)
●      The ability to integrate knowledge, skills, and methods across disciplines as part of a holistic education
●      The ability to foster and guide student-led dialectical discussions
●      Excellent oral and written command of the English language
●      Excellent interpersonal skills, including the ability to establish and maintain effective working relationships with staff, faculty, and students of diverse academic, socioeconomic, cultural, and ethnic backgrounds
●      Competence in educational technology (Word processing, online management software, etc.)
●      Ability to compose, proofread and edit correspondence
●      Excellent organizational skills
Qualifications
●      Familiarity with classical pedagogy and Christian worldview integration.
●      A strong commitment to the emphasis and philosophy of Trinity Classical Academy
●      Positive support of the school's policies and practices
●      Service oriented and able to interface with many people
●      Truthful, positive, and purposeful when communicating with others
●      Flexible and adaptable in dealing with new, different or changing requirements
●      Multitasking in an environment with many distractions is a must
●      Must successfully pass a background investigation
To apply, please visit https://www.trinityclassicalacademy.com/about/careers
*Salary is commensurate with experience