Elementary Teacher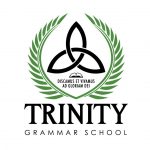 Website Trinity Grammar School
Declaring Christ to the next generation
77 Ringwood Drive Parklands Cape Town 7441,
Cape Town,
7441
Position Description
Trinity Grammar School in sunny Cape Town, South Africa, is looking for a Grade 5 or 6 teacher with Classical Christian experience to help us put a more thoroughly Classical stamp on our Christian curriculum. Trinity Grammar School is 4 years old and has 62 children in Grades 1-6. Classes average 10 children and you would join a staff team of 10 (part-time and fulltime) local Christian teachers.
We are looking for someone with 1) evident love for Christ and Christian maturity, 2) classical classroom experience, 3) a degree level qualification and 4) a sense of adventure.
Cape Town is a vibrant, cosmopolitan city of just under 4 million souls on the southern tip of Africa, with a sometimes proud, sometimes painful history.  Trinity Grammar School is a Classical Christian school in the outer suburbs of this great city (just across the bay from Robben Island, where Nelson Mandela was imprisoned).
The South African academic year runs January to December.  We are looking for someone to begin in January 2023. Pay would be on par with South African teachers, but please note this is substantially less than American candidates may be used to. American candidates may want to consider raising some home support and coming in a missionary capacity.
PS: There are no lions in the street (sadly) and we do have Netflix on our fibre internet connections (even more sadly).