Upper School Spanish Teacher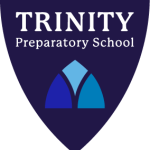 Website Trinity Preparatory School
199 Church Rd.,
Medford,
New Jersey
08055
Position Description
Trinity administration is currently looking for an enthusiastic and experienced Spanish teacher to join our community on MWF. The ideal candidate will be a fluent Spanish speaker who is a born again Christian who lives according to the Word of God, serves in his/her local evangelical church, is in agreement with our statement of faith, and is capable of creating a learning environment that is exciting and engaging for students. Preference will be given to an innovative Christian Spanish teacher who is committed to working hard and helping to point our students to Christ in word and deed.
Responsibilities:
Teach one period of Spanish I to 9th grade students on MWF
Teach one period of Spanish II to 10th grade students on MWF
Demonstrate and model Christian values and worldview to students at all times.
Additional teaching responsibilities can be added to this position for increased hours.