Rowing Coach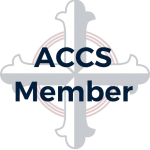 Website Veritas Academy
Journeying together in a Quest for Truth
Chisago City,
Minnesota
55013
Position Description
Veritas Academy is looking for a Rowing Coach to grow our team of 8-16 young beginning rowers. The Boys/Girls Rowing Coach holds the leadership role for the beginner's team and strives to give every student-athlete in the program an experience that fosters a love of rowing and promotes a growth mindset. The Coach embodies Veritas Academy's mission by exemplifying sportsmanship and respect for all individuals, and also by fostering leadership, team spirit and a strong sense of a Christ-centered community. Veritas Academy student-athletes gain knowledge and fitness while building the skills and awareness of competitive rowing and racing.
The ideal candidate deeply understands and appreciates the benefits of a classical Christian education, particularly one taught through a Biblical worldview. He or she has experience coaching within the context of a Biblical worldview. This role is based in Chisago City, MN.  Position reports to Veritas Academy's President.
Personal Qualifications
Be deeply committed to a consistent daily walk with Jesus Christ.
Spend time daily in personal devotions and prayer.
Show in his/her life the joy of the Christian life.
Follow the Matthew 18 Principle in dealing with student-athletes, coaches, faculty, parents, and administration.
Motivate students to accept God's gift of salvation and to grow in their faith.
Possess the ability to work gracefully with parents, student-athletes, coaches, and other school staff to develop a unified and successful athletic program.
Demonstrate the ability to accept and carry out responsibilities and make competent, professional decisions.
Have experience or educational training in athletics, administration and/or athletic administration.
Job Responsibilities
Coaching:
Develop year-round practice plans under the guidance and direction of the President and in collaboration with the Athletics Director, from seasonal training cycles to daily practice planning and organization of staff and resources.
Promote a team environment that is conducive to physical and mental health, short- and long-term goal setting with a focus on the development of each student-athlete.
Teach a wide range of athlete skills to a high level of rowing competency through a rigorous and safe training and racing schedule.
Teach student-athletes a high level of teamwork, leadership, fitness, injury prevention, goal setting and mental preparation.
Treat athletes equally regardless of rowing skill or boating position.
Prepare student-athletes to surpass their perceived limitations in competitive racing.
Recruiting:
Recruit seasonally appropriate numbers of student-athletes to participate in the Novice and Intermediate programs.
Organize and oversee outreach and recruiting events.
Communicate to local home school high school and middle school student athletes
Management:
Assist/collaborate with the Athletics Director in recruiting of part time, Novice Assistant Coaches as needed/requested.
Collaborate with part time assistant coaches by setting clear expectations for programmatic success and exercising an appropriate degree of management to ensure that standards are being met and goals are being accomplished.
Ensure compliance with US Rowing and Veritas Academy rules and regulations for all athletes and staff.
Ensure compliance with the rules of rowing on the Chisago Lakes and/or any other waters on which the team practices or races.
Equipment and Scheduling:
Coordinate equipment management, care of equipment and fine-tuning rigging for crews.
Coordinate with Athletics Director and the other coaches to ensure the most effective management of all Veritas Academy resources (boats, oars, ergs, gym access, meeting spaces).
Travel & Racing:
Coordinate with Athletic Director to ensure that race calendar, equipment needs, and trailer logistics are communicated in a timely manner.
Organize athlete travel and transportation needs for the entire Veritas Academy Youth Competitive Team within budget by collaborating with the President and the Athletics Director.
Communicate details of race and travel logistics to parents in a consistent and timely manner.
Assist Athletics Director in coordinating with parent volunteers for race logistics and food.
Development:
Actively participate in Veritas Academy's community and relationship-building activities.
Support Veritas Academy's fundraising initiatives as directed by development staff or President.
With the Athletics Director, create and maintain positive relationships with parents through consistent, professional communication that respects the needs of student-athletes and their families.
Skills and Attributes
Superior leadership, management, interpersonal, organizational, and mentoring skills from a Biblical worldview
Excellent written and verbal communication skills
Proven ability to work with others collaboratively and effectively, including sharing space and equipment with other programs
Creative, self-directed individual who is energized by sharing our mission and message to our community in an approachable, positive, and enthusiastic manner
Ability to solve practical problems and deal with a variety of variables in a broad range of real time situations
Understanding of the physiological and psychological needs of middle school/high school aged student-athletes
Plan, organize and teach to an organized and well thought out training plan in a highly collaborative environment
Teach sweep and sculling technique safely and effectively
Ability to appropriately rig all the classes of sweep and sculling boats to this age group
Launch handling and basic use/care
Physical Requirements:
Ability to step on uneven surfaces to safely move between all water vessels and docks
Ability to lift a 30lb. gas tank for every outing and carry it to and from the boathouse
Ability to project your voice with assistance from a power megaphone
Ability to stand for extended periods in adverse weather conditions on water and on land
Ability to work long hours, weekends, and holidays as necessary