Music Teacher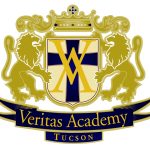 Veritas Academy of Tucson
Position Description
Elementary Music Teacher Position
Veritas Academy of Tucson is seeking an elementary music teacher beginning in the 2023-2024 academic year. Veritas Academy of Tucson is a Christian, classical school that adheres to a University Model schedule for grades K-12. This position is part time. The University Model format allows students to attend school on campus two days per week, and work at home the other three days. On home days, students read and complete practice work and projects. Parents are expected to serve as co-teachers, working alongside students and teachers to accomplish the course objectives.  The student off-campus days allow the teacher to have extra time for course preparation.
Specifically, in the 23-24 school year, we are looking for a teacher for Kindergarten (Beginning Rhythm) through Third Grade music (Recorder).  Duties include, but are not limited to, preparing lesson plans, teaching courses, communicating effectively with parents, collaborating with colleagues and getting students excited about Music.
Tucson is a welcoming destination city in Southern Arizona.  With 350 days of sunshine per year, many outdoor activities and opportunities await.  Southern Arizona is rich in history and culture and Tucson offers hundreds of miles of hiking and biking trails, and diverse outdoor recreation opportunities.  Tucson is also home to the University of Arizona.
Veritas is a small school of just under 200 students. We have experienced significant growth in recent years.  We take our faith and academics seriously, desiring that our students thrive not only through their coursework, but also in their knowledge of Biblical truth as they seek to understand God's calling in their lives.
Requirements:
·       Must have a love for children and be comfortable working with students K-6
·       Must have a personal relationship with God through Jesus Christ as their Lord and Savior
·       Excellent time management skills and ability to multi-task and prioritize
·       Must have teaching experience (student teaching sufficient)
·       College degree with coursework in Music
*Resumes will not be reviewed without a cover letter.
For further information contact Thad Hardeman at [email protected]