Early Education Teacher (PreK3)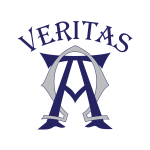 Website Veritas Christian Academy of Houston
7000 Ferris St. Bellaire, TX,
Houston,
Texas
77401
Position Description
Veritas Christian Academy is accepting applications from qualified candidates for the Early Education position (Pre-K 3). The ideal candidate will have teaching experience in early education. The candidate will support the school's mission to prepare students for lives of service and learning through academic excellence, character development, biblical literacy, and intentional engagement. Candidates must have a passion for teaching early elementary students.
Prepare weekly lesson plans.
Individualize instruction to help each student achieve.
Grade work, as necessary and appropriate.
Collaborate with fellow teachers.
Establish and maintain a positive rapport with students and families.
Participate in weekly team meetings.
Report to the Early Education & Lower School Principal.
Description
·      Creates a nurturing environment for up to twelve early elementary students
·      Utilize pedagogical skills and objectives in a classical, Christian model.
·      Interact with students, parents, faculty, and administrators with strong interpersonal competency.
·      Articulate the integration of curricular education with biblical spiritual formation and discipleship.
·      Communicate with a high level of self-awareness, compassion, and composure.
·      Positively support the school's policies and practices and work collaboratively in a professional organization.
·      Participate in weekly team meetings
·      Report directly to the Early Education / Lower Education Principal
Requirements
·      An undergraduate and/or a master's degree in education or a related field is preferred.
·      Previous experience working with preschool-aged children is required.
·      Work under pressure and meet deadlines.
·      Display a character of goodwill, winsomeness, and humor.
·      Acts with courtesy and kindness.
·      Must be able to serve as a positive Christian role model.