Middle School Math/Science Teacher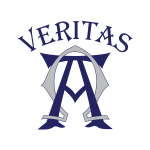 Website Veritas Christian Academy
7000 Ferris St. Bellaire, TX,
Houston,
Texas
77401
Position Description
Veritas Christian Academy is accepting applications from qualified candidates for the Middle School Math/Science Teacher position for the 2022-2023 academic year. The ideal candidate will have teaching experience and extensive knowledge in the subject areas of Middle School Math and Sciences. They will support the school's mission to prepare students for lives of service and learning through academic excellence, character development, biblical literacy, and intentional engagement. Candidates should have a passion for teaching Middle School students.
• Prepare weekly lesson plans.
• Individualize instruction to help each student achieve.
• Grade work, as necessary and appropriate.
• Collaborate with fellow teachers.
• Serve as a grade-level advisor in the MS House Advisory Program.
• Establish and maintain a positive rapport with students and families.
• Report to Middle School Principal.
• Participate in weekly team meetings.
PROFESSIONAL QUALIFICATIONS
• Must possess at least a bachelor's degree.
• Three years of teaching experience is preferred.
• Preferable for less experienced teachers to possess or be willing to pursue a valid teaching certificate.
• Must have excellent knowledge of subject matter (Middle School Math and Sciences)
• Must be effective in teaching and maintaining classroom management.
PERSONAL BELIEF & BEHAVIOR
• Must be able to serve as a positive Christian role model.
• Must be able to accept and support the school's policies.
• Must be able to integrate biblical principles into the subject area.
• Must enjoy working with middle school students.
INDIVIDUAL KNOWLEDGE, SKILLS & ABILITIES
• Superior interpersonal relationship skills.
• Able to work under pressure and meet deadlines.
• Possess the physical stamina required to fulfill the professional obligations of the teaching profession and their specific faculty assignment.
• Proficiency in computer and technology applications necessary for the teaching profession. (Veritas is a G-suite campus).
• Possesses strong oral and written communication skills.
• Strong work ethic and self-motivated.
• Effective multi-tasking and time management skills.
• Flexibility and adaptability to schedule and other changes.
• Excellent judgment and discretion.