Veritas Christian Community School HOS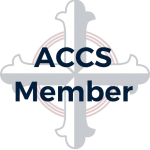 Website Veritas Christian Community School
3993 S. Highway 92 Sierra Vista, AZ 85650,
Sierra Vista,
Arizona
Position Description
A word about our name is a good place to begin. "Veritas" is Latin for "truth." Our foundational worldview is based upon the truth of the unchangeable Word of God, the Bible. "Christian Community" is what we seek to live out in our day-to-day activities. Basic Christian tenets are fundamental to our Statement of Faith, which contains those doctrines to which we unreservedly adhere to and teach. We desire to remain united in the salvation and love of Christ, avoiding dissension which may be caused by denominational distinctives. By "School" we mean to provide the children that God has entrusted to us with spiritual, emotional, social, and physical training, along with quality academic instruction from a biblical worldview. Veritas strives to reflect the truth, beauty, and goodness of our Creator by providing an orderly, challenging, loving, and joyful learning environment.
There is no education without presuppositions and values. At Veritas, the first basic presupposition is that God is and has revealed Himself and His will through creation, history, Jesus Christ, and the Scriptures. God's Word gives us the truth about all areas of our lives and therefore applies to all areas of the Christian school. Each subject in the curriculum has a biblical source, purpose, and end. We believe that truth stems from God and is absolute in character. In view of this, our goal is to give every student the ability to discern the truth based upon God's Word, master the truths involved, apply these truths to his own life, and finally to bring God's truth to the world.
LOCATION:
Veritas Christian Community School is in Sierra Vista, Arizona. Located in southern Arizona, Sierra Vista is seventy miles southeast of Tucson and twenty miles north of Mexico. With a population of over 43,000 people, including residents of Fort Huachuca, Sierra Vista is the largest city in Cochise County. The army post Fort Huachuca was established in 1877 as a strategic defense in the Apache Wars. After the surrender of Geronimo, the fort continued as an army installation and is now a major military center for intelligence and communications. The City of Sierra Vista developed around Fort Huachuca but currently enjoys a more diversified economic base, including employers such as Raytheon, Aegis, Northrup Grumman, and General Dynamics, as well as others.
Sierra Vista, or "Mountain View," is aptly named as mountains can be seen in all directions. At 4,623 feet in elevation, the climate is fairly mild and stable: with temperatures generally five to ten degrees lower than Tucson.
SPIRITUAL QUALIFICATIONS:
– Demonstrated acceptance without reservation of Veritas Statement of Faith.
– Strong, clear Christ-Centered testimony.
– Mature Godly spirit.
– Life of faith and prayer.
– Broad acceptance of and by the Christian community.
– Strong knowledge and understanding of Scripture, specifically as it applies to discipline, education, curriculum, and school culture.
– Active and currentinvolvement in church.
– Servant leadership
– If married and/or having children, evidence of being an exemplary spouse and parent as modeled in Biblical teaching such as Ephesians 5 and Proverbs 31.
– Shepherd spirit in caring for those under their charge
– Wisdom and discernment necessary to be a firm and fair disciplinarian who tempers discipline with compassion.
JOB QUALIFICATIONS:
– BA or BS degree (or higher) in School Administration or Education. A Degree in another major and/or experience may be considered if it pertains to education or administration.
– Thorough understanding of, and commitment to, the philosophy of Classical Christian education as demonstrated by:
– 5 or more years teaching experience at an ACCS school.
– Documented training which must include at least two ACCS sanctioned conferences and/or training
– Documented evidence of training in the Trivium to include training in grammar, logic and rhetoric.
– Submission of a paper that describes his/her philosophy of Christian Education, Classical Education and his/her application in the school of grammar, logic and rhetoric.
– Willingness to grow professionally through in-service sessions, reading, and studies as these opportunities come and the ability to lead others in the pursuit of professional growth.
– Commitment to leading the school in fulfilling the Veritas Vision and Mission Statements
– Evidence of the gift of leadership with a good track record of other leadership held positions.
– Ability to work well with others, including submitting to the authority of the School Board.
– Effective in oral and written communication.
– Spirit of diligence, promptness, and organization.
Executive and management skills.
Full details of the position will be made available upon request.
Interested applicants should submit a resume to Dwight Bechel (Chairman of the Veritas Christian Community School Board) at [email protected]