Elementary Principal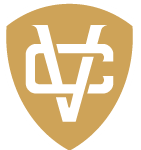 Website Veritas Christian School
Elementary Principal
3001 Lawrence Avenue,
Lawrence,
Kansas
66049
Position Description
Veritas Christian School is seeking an effective elementary school principal for the 2023-2024 academic year. This person should be highly knowledgeable in their field and have advanced qualifications, such as a master's degree in educational leadership or an educational field as well as experience in elementary education. If you demonstrate strong interpersonal, problem-solving and leadership skills, and are interested in working with a phenomenal staff, student body, and society, please consider following this link and applying for this job. With the right qualifications and skills, this job can be incredibly rewarding, as it provides the opportunity to inspire and empower elementary students and their families.