Secondary English and Latin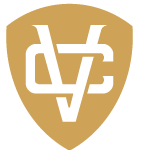 Website Veritas Christian School
3001 Lawrence Avenue,
Lawrence,
Kansas
66049
Position Description
Veritas Christian School in Lawrence, KS is seeking candidates for full-time secondary teaching positions. Qualified candidates should possess a four-year degree in a related field and be active members of a Bible believing church. Classroom experience is preferred, but we will consider candidates who are well-qualified in other respects. A commitment to Christ, a passion for teaching, a humility in learning, and a love for students are foundational to our school culture. Secondary teachers will educate, equip, and empower students while partnering with parents and benefiting from a supportive team of educators. Biblically integrated and classical teaching experience is highly desirable. If you are interested in being part of a fantastic team of educators and touching the lives of students in Kingdom work, please follow this link and apply today.