Grammar School Principal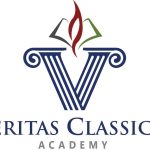 Website Veritas Classical Academy
1601 W. Malvern Ave,
Fullerton,
California
92833
Position Description
Veritas Classical Academy, a JK-12 Classical, Christian School in Southern California, is seeking a passionate and qualified Grammar School Principal to manage its JK-6th Grade program operations and provide strong leadership for the grammar school teachers. The mission of Veritas is to disciple students to delight, discern, and display the glory of God in Jesus Christ in every area of life.
Qualifications: Ideal applicants are mature in their Christian faith, personally and professionally, and desire to continually grow in their relationships with Jesus Christ. They must fully support and abide by the school's Statement of Faith and possess a passion for and exhibit leadership in school administration. An ideal candidate is someone who has experience as a teacher or a principal at a classical, Christian school.
Strong in Christian faith
Educational leadership experience
Experience in classical education
Experience teaching in a Christian school
Competent in managing, supporting, and training teachers
Strong organizational and communication skills
Example of duties:
Shape the vision of academic success for all students
Ensure the consistency of instructional goals for all grade levels
Oversee teacher performance and assist teachers in strategies to support student learning and improve their understanding of the material better
Respond in a timely manner to teacher, staff, parent, and student concerns
Ensure that teachers have what they need to effectively prepare students for the next level of education
Work Schedule:
This is a full-time contract position, working in office on campus Monday-Friday from 7:50am-4:30pm, 48 weeks.
This position reports directly to the Headmaster.
For more information, email Dr. Kim, the Headmaster at [email protected]