Grammar School Principal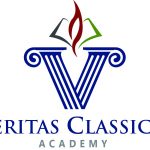 Website Veritas Classical Academy
4411 EL CAMINO REAL,
IRVINE,
California
92602
Position Description
Veritas Classical Academy, a JK-12 Classical, Christian school in Fullerton, CA, is seeking an experienced Principal to manage the Grammar School operations and provide strong leadership for our teachers and staff. The ideal candidate must be committed to the historic Christian faith and display a life of growing in their relationship with Jesus Christ.  The Principal is responsible for developing procedures for smooth operations at the grammar school, ensures that every teacher has the resources needed to meet the school's educational goals, interacts with parents to prepare them to be partners in education, and generally serve as the "face" of the primary school. A Veritas employee supports and pursues its mission by modeling exemplary behavior, kindness, and patience when interacting with staff, students, and the community.