International Programs Director for Online Programs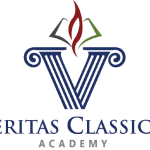 Website Veritas Classical Academy
1601 W Malvern Ave,
Fullerton,
California
92833
Position Description
Online International Programs Director
Veritas Classical Academy operates online programs for students overseas: one in South Korea and one in another country in East Asia. The director of the programs works closely with the headmaster of the school to ensure the smooth operation of both programs. This is presently a part-time position, with the potential for full-time depending on the growth of the programs. A good match for this position would be someone who is interested in developing leadership skills and advancing into a principal role.
Location: Fullerton, CA – this job is not remote
Reports to: Headmaster
Responsibilities:
Setting the academic calendar for each program (considering relevant national and cultural holidays)
Organizing the course schedule for each program (considering time zones and daylight savings)
Communicate regularly with teachers, parents and national staff in East Asia
Update teachers regarding grading deadlines and generate report cards each quarter
Oversee admissions process
Coordinate with Office Manager for shipping textbooks and equipment to students and teachers
Work closely with Headmaster scheduling observations, following up with teacher/student needs, and regarding admissions
Required Qualifications:
Experience teaching in a classical school for a minimum of 2 years
Experience with online learning/teaching
Strong Christian who upholds Veritas' Statement of Faith
Bachelor's degree required; preferably in Education
Skills:
Bi-lingual- English and Korean, preferred (and/or Mandarin)
Administrative skills (administrative experience is preferred):
Google Apps for Education-including Classroom, TADS/Educate
E-mail etiquette,  interpersonal skills, attention to detail, multi-tasking
Ability to easily navigate schedules involving multiple time zones (within the US and internationally)