Grammar School Teacher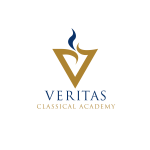 Website Veritas Classical Academy
729 Eklund Ave.,
Hoquiam,
Washington
98550
Position Description
NOW HIRING TEACHERS FOR 2022-2023!
With our anticipated growth, we are looking to hire full-time Grammar School Teachers for grades K-6th.
Candidates should have a love for the Lord, a love for children, and a love for teaching. All candidates must embrace a Biblical worldview, share the school's vision and mission, agree with its statement of faith, live out biblically-based Christian values, and teach using the classical model.
As a first step, please send us a resume with a cover letter to: Veritas Classical Academy, PO Box 1743, Aberdeen, WA 98520 or to our email [email protected] Cover letters should include your explanation of what draws you to apply, how your faith impacts your daily life, and how your education and past experience could be utilized to teach in an environment that honors and glorifies God.