Secondary Humanities Teacher for Online International Program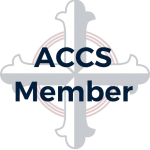 Website Veritas Classical Academy
1601 W. Malvern Ave.,
Fullerton,
California
92833
Position Description
Teacher Role:
Veritas teachers provide instruction in an educational environment where students develop a love for God's created order as they discover the truth, goodness and beauty of His world. This discovery comes through developmentally appropriate instruction as students move through the stages of the trivium. An emphasis is placed on a biblical worldview in order to prepare these students for excellence. The goal of the teacher is to help students develop their critical reasoning skills and hone their writing and speaking skills in order to articulate truth to others around them.
Teaching Job Description:
Conducts oneself with Christ-honoring character, professionalism, and humility
Demonstrates a passion for classical education and excellence in teaching
Shares a contagious passion for their subject areas with their students by conducting stimulating discussion-based lectures
Instructs clearly and provides timely feedback
Fosters a nurturing online classroom culture of joyful learning and order
Creates interactive learning opportunities
Serves as a positive role model for students, parents, and the community
Supports, invests and assists in the development of the students in reaching their full potential spiritually, academically and morally
Assists in the creation, research, and improvement of curriculum to provide the best possible educational environment for all children regardless of their learning ability or learning style
Reviews completed home assignments, assesses areas in need of improvement, and ensures that students are on track
Completes and coordinates quarterly assessments as well as teacher parent conferences
Encourages children to become increasingly independent in their learning, to become self-motivated and engaged life-long learners
Communicates regularly with families regarding student learning
Work Schedule:
The academic year begins in August 2022 and ends in May 2023.
These classes are held between 4:30pm-9:30pm Pacific Time in order to offer classes during our students regular school day. Availability must match the schedule. Some classes meet 2, 3, 4, or 5 days a week.
This position reports directly to the Headmaster.