Elementary Teacher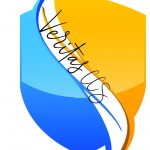 Website DoctorKobes Veritas Classical Christian School
PO Box 7648,
Bonney Lake,
Washington
98391
Position Description
Reports to:         Principal
Purpose:             Grammar school faculty teach and train students inspiring them toward wisdom and godliness.
Work Year          August 22, 2022, through May 31, 2023
Duties:                Teach whatever class assigned (currently needed 1st Grade), inspiring students to love learning and resulting in knowledge of the curriculum content by
·       Knowing the material that he is teaching
·       Holding the interest of the students
·       Speaking in a clear, vivid manner and using appropriate vocabulary
·       Meeting individual students' needs
·       Explaining the unknown in terms of the known
·       Creative planning
Has a classroom whose culture and discipline that reflect Christ by
·       Having a studious classroom environment
·       Stopping students from stealing the education of other students
·       Following discipline policies
·       Fostering an atmosphere of joyful learning
·       Avoiding stifling or boring students
·       Loving a student even when disciplining him
·       Maintaining standards of school culture
·       Making sure students are in uniform
Is a good example of Christ-like behavior and professional conduct by
·       Being punctual
·       Being compliant
·       Being responsible
·       Being a good example for students
·       Following staff dress code
·       Turning in planning timely
·       Turning papers back to students timely
·       Keeping a clear and readable grade book
·       Communicating effectively with parents
·       Maintaining a neat classroom environment that inspires learning.
Uses effective teaching methodology such as chanting, singing, drilling, memorization, effective questioning, and prompt feedback,
The Seven Laws of Teaching, as presented in the work of John Gregory by the same title, must be regularly and thoroughly implemented into lesson plans and should be evident in the classroom.