Chief Business Officer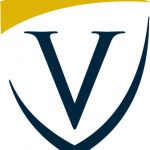 Website https://veritasschool.com/ Veritas School
3400 Brook Road, Richmond, VA, USA,
Richmond,
Virginia
23227
Position Description
About Veritas:
Veritas School is a community of over 650 students and 90 faculty and staff located on a beautiful campus in Richmond's historic Northside. At Veritas, we believe that a good education plays the long game, and we seek to prepare students not only for college but for life. We offer a robust JK-12 classical education in a joyous and Christ-centered environment that is rooted in our belief that all areas of life provide opportunities to pursue the True, the Good, and the Beautiful. Veritas School has consistently won local Top Workplace awards for creating a culture where employees feel engaged, appreciated, and fulfilled.
Summary:
The Chief Business Officer provides strategic leadership to support the mission of the institution and will serve as the school's financial and operational leader. The CBO is responsible for Veritas's business office, HR, building and grounds/maintenance, IT, and risk management.  The Chief Business Officer reports to the Head of School.
Essential Functions and Responsibilities:
Oversee financial and support operations and personnel.  Direct reports include Facilities Manager, Health and Safety Manager, and Business Office Manager
Oversee the capital budget and facility master plan, including real estate and facility acquisition, management, and maintenance
Manage key administrative and financial relationships, including financial institutions, legal, counsel, neighborhood interests, tenant, landlord, vendors
Manage the human resources functions of the school
The ideal candidate will be a financial and administrative professional with a collegial leadership style and a strong capacity for critical business thinking. Experience needed in budget planning, financial control, and presentation. The role will require a leader who is able to manage effectively in a highly collaborative organization and has a personal style that inspires confidence and respect.  Ideal candidates should also bring the following qualities:
A deep Christian commitment, agreement with the Veritas Statement of Faith, an active church life, and desire to minister to both colleagues and students
A vision and enthusiasm for classical Christian education
A desire to learn and grow
Humility and servant-leadership
High emotional intelligence and relational wisdom
Sound judgment and decision-making skills tempered with flexibility and adaptability