Assistant Head of Upper School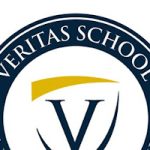 Website Veritas School
3400 Brook Road,
Richmond,
Virginia
23227
Position Description
Serious about historic and orthodox Christian faith and practice? Passionate about students and their Christian formation in a liberal arts context? Committed to co-laboring with parents and their churches in raising the next generation? We are.
The Veritas Upper School administrative team aims to shape an Upper School culture that is deeply faithful to Jesus, aligned with the classical Christian tradition, and full of joy. We're looking for an Assistant Head of Upper School to join the team.
The Assistant Head of Upper School's work will include leadership of the house system, school culture architecture, faculty support, student care and discipline-all in collaboration with the Head of Upper School and the admin team.
If you are excited about our commitments and love young people, we would like to hear from you. We're primarily interested in who you are and secondarily interested in what you know and can do. On-the-job growth is expected, and you will be surrounded by an experienced team who love working together on our lovely historic campus in the Northside neighborhood of Richmond.
For more information, or to apply now, you must go to the website below. Please DO NOT email your resume to us as we only accept applications through our website.
https://veritasschool.isolvedhire.com/jobs/775443-198293.html