Academic Support Teacher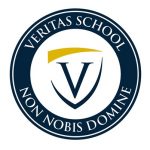 Website https://veritasschool.com/ Veritas School
3400 Brook Road, Richmond, VA, USA,
Richmond,
Virginia
23227
Position Description
About Veritas:
Veritas School is a community of over 600 students and 90 faculty with a beautiful campus in Richmond's historic Northside. At Veritas, we believe that a good education plays the long game, and we seek to prepare students not only for college but for life. We offer a robust JK-12 classical education in a joyous and Christ-centered environment that is rooted in our belief that all areas of life provide opportunities to pursue the True, the Good, and the Beautiful. Veritas School is fully accredited and has consistently won local Top Workplace awards for creating a culture where employees feel engaged, appreciated, and fulfilled.
Position Summary:
The Academic Support Teacher provides individual and small group instruction to students whose needs in particular subject areas are not met in the regular classroom, primarily focused on grades 2nd – 8th. The position requires an experienced educator who is personable, energetic, organized, and flexible, and who will provide leadership, communication, and administrative skills for a growing Scholars' Studio Program. The Academic Support Teacher reports to the Director of Academic Support.
Essential Functions:
Plan, implement, and evaluate programs of instruction for small groups of students, attending to special learning needs and the paradigm of Christian classical education
Collaborate effectively with other faculty
Shepherd students' hearts and minds by providing biblical and gospel-filled instruction, correction and encouragement
Maintain a welcoming and orderly classroom environment
Monitor and evaluate students' progress, and communicate that progress with parents through written report cards or progress reports and through conversations, as needed
Participate in faculty meetings and in the overall life and community of the school
Qualifications:
Knowledge
Understanding of school's culture, policies and procedures
Robust knowledge of pedagogy
Best practices in special education
Skills
Relational: able to make others comfortable in conversation; good listener
Communication: able to teach; able to write clearly and correctly
Administration: able to coordinate student schedules; basic computer skills
Character
A mature Christian faith, displayed in godly conduct, firm personal convictions, and charity towards different but historically orthodox positions
A commitment to the mission and vision of Veritas School
A love for others, shown in kindness, patience, and willingness to confront wrongs
A life-long learner
Key Relationships:
Director of Academic Support
Dean of Academics
Head of Upper School
Head of Lower School
Faculty
Education:  Minimum of a bachelor's degree in education or a related field from an accredited university or college
Time Required: Full-time preferred and part-time considered; ten months with standard school breaks during the school year
How to apply:  Please email your cover letter and resume to [email protected]