Part-Time Upper School Logic Teacher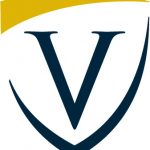 Website https://veritasschool.com/ Veritas School
3400 Brook Road, Richmond, VA, USA,
Richmond,
Virginia
23227
Position Description
About Veritas:
Veritas School is a community of over 650 students and 90 faculty and staff located on a beautiful campus in Richmond's historic Northside. At Veritas, we believe that a good education plays the long game, and we seek to prepare students not only for college but for life. We offer a robust JK-12 classical education in a joyous and Christ-centered environment that is rooted in our belief that all areas of life provide opportunities to pursue the True, the Good, and the Beautiful. Veritas School has consistently won local Top Workplace awards for creating a culture where employees feel engaged, appreciated, and fulfilled.
Position Summary:
The ideal candidate will be conversant with Christian classical distinctives, believing that the purpose of education is formation according to Christian virtue, which can only be taught by a teacher who embodies such virtue. He or she will possess proficiency in the specific discipline(s) taught, while also being able to integrate ideas from other disciplines. Further, the candidate will be able to prioritize teaching the skills of the verbal and/or mathematical arts, as those are crucial to the student's ability to think and to learn.
The Upper School teacher provides classroom instruction to students in Logic, working to increase their understanding of the structure of arguments. The position requires an educator who is a mature Christian who loves teaching and shepherding children. He or she should be a person who is personable, organized, and committed to providing a caring and engaging learning environment in which students' minds, hearts, and souls are cultivated and nurtured.
Qualifications and Essential Functions:
Embody the Veritas Portrait of a Graduate.*
Possess a mature Christian faith, displayed in godly conduct, firm personal convictions, and charity towards different but historically orthodox positions.
Establish and maintain virtuous relationships with students and parents.
Lead students with clear and kind authority.
Support and promote the vision and mission of Veritas School.
Demonstrate pedagogical and organizational competence, including knowledge of skills and subjects to be taught.
Continue learning about the Christian tradition, the natural world, and own teaching field.
Education:
Minimum of a bachelor's degree in education or a related field from an accredited university or college.
Time Required:
Part-time, four hours of class per week: Mondays and Wednesday, 8:15-10:10 a.m., from January 3 to June 3, 2022
*Portrait of a Graduate 
Veritas faculty, staff, and parents seek to cultivate graduates who:
Understand and believe the Gospel, enjoying a growing faith in Jesus Christ.
Participate in the local body of Christ.
Study Scripture, pray, and serve faithfully.
Read deeply and charitably; reason truthfully and rigorously.
Speak and write with wisdom and eloquence.
Engage creation with wonder, pursuing beauty and working diligently.
Love and serve Christ the King, bringing shalom by sharing the Gospel and acting for the good of others.